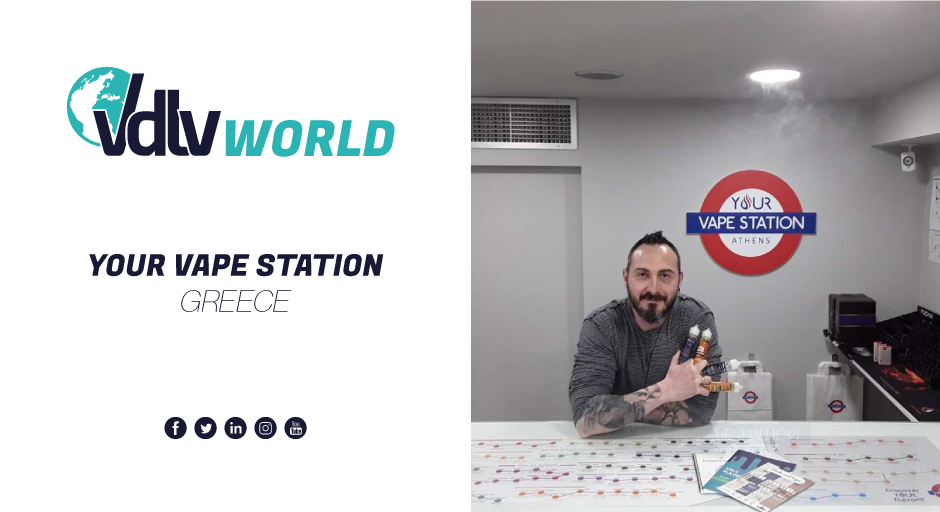 VDLV World – Your Vape Station Athens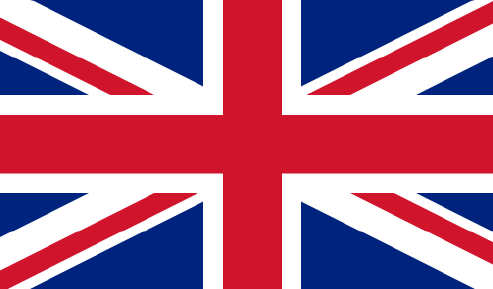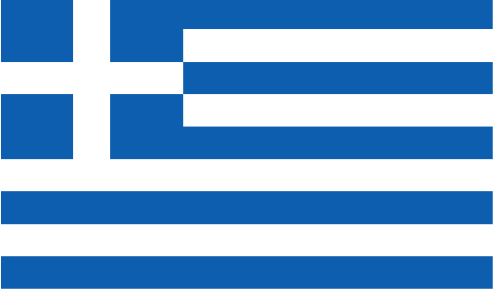 Today, it is our pleasure to introduce you the vape shop Your Vape Station from Athens, Greece. Kossyvas Dimitris, shop owner, tells us about his experience selling our brand "Vincent dans les Vapes" and"CirKus". You can follow the shop at : Instagram or Facebook.
Where is your shop located ? What makes your shop different from the others ?
My shop is located in Zografou district, Athens and it is considered to be one of the biggest university areas in capital city.  Your Vape Station is operating for almost three years. The touch that makes this shop different compared to others, is the London's underground map logotype and decoration … and of course my personality.
What motivated you to open a vape shop ? What did you do before opening ?
The answer is simple, after quitting smoking by using a simple device of electronic cigarette, I felt like it was time to help and show to other people how to set themselves free from the bad habit of smoking. Before that, I had worked in the aviation system, as a roster administrator.
What do you think about "Vincent dans les Vapes" and "CirKus" products ? Can you give us 3 strengths talking about our products ?
The quality of the products is great alongside with the flavours and their variety. Value for money is the right point of view. The 3 strong points would be: quality-taste-price. I have chosen to sell these brands due to their origin and of course the variety and quality of the flavours.
What is your favourite flavour or range from "Vincent dans les Vapes" and "CirKus" ? What specific feature do you like the most ? And your customers ?
My favourite flavour is 'Reserve' from Cirkus and what I like the most from this brand is its variety. My customers really like the taste and the quality of the e-liquids of both brands.
ΣΗΜΕΡΑ, ΕΙΝΑΙ ΜΕΓΑΛΗ ΜΑΣ ΧΑΡΑ ΝΑ ΣΑΣ ΣΥΣΤΗΣΟΥΜΕ ΤΟ ΚΑΤΑΣΤΗΜΑ ΠΡΟΪΟΝΤΩΝ ΑΤΜΙΣΜΑΤΟΣ " YOUR VAPE STATION ", ΚΑΤΕΥΘΕΙΑΝ ΑΠΟ ΤΗΝ ΟΜΟΡΦΗ ΑΘΗΝΑ. Ο ΙΔΙΟΚΤΗΤΗΣ,  ΚΟΣΣΥΒΑΣ ΔΗΜΗΤΡΗΣ, ΜΑΣ ΜΙΛΑΕΙ ΓΙΑ ΤΗΝ ΕΜΠΕΙΡΙΑ ΤΟΥ ΑΠΟ ΤΗΝ ΠΩΛΗΣΗ ΤΩΝ ΠΡΟΪΟΝΤΩΝ ΜΑΣ  "VINCENT DANS LES VAPES" AND "CIRKUS".
ΠΟΥ ΒΡΙΣΚΕΤΑΙ ΤΟ ΜΑΓΑΖΙ ΣΑΣ- ΠΟΤΕ ΑΝΟΙΞΕ-ΠΟΣΟΙ ΕΡΓΑΖΟΜΕΝΟΙ-ΤΙ ΚΑΝΕΙ ΤΟ ΜΑΓΑΖΙ ΣΑΣ ΝΑ ΔΙΑΦΟΡΟΠΟΙΕΙΤΑΙ ΑΠΟ ΤΑ ΥΠΟΛΟΙΠΑ ?
ΤΟ ΚΑΤΑΣΤΗΜΑ ΒΡΙΣΚΕΤΑΙ ΣΤΗΝ ΠΕΡΙΟΧΗ ΤΟΥ ΖΩΓΡΑΦΟΥ ΚΑΙ ΘΕΩΡΕΙΤAI ΜΙΑ ΑΠΟ ΤΙΣ ΜΕΓΑΛΥΤΕΡΕΣ ΦΟΙΤΗΤΙΚΕΣ ΠΕΡΙΟΧΕΣ ΤΗΣ ΑΘΗΝΑΣ.ΤΟ ΚΑΤΑΣΤΗΜΑ ΕΙΝΑΙ ΣΕ ΛΕΙΤΟΥΡΓΙΑ ΕΔΩ ΚΑΙ ΤΡΙΑ ΧΡΟΝΙΑ ΑΠΟ ΤΟΝ ΙΔΙΟΚΤΗΤΗ. Η ΠΙΝΕΛΙΑ ΠΟΥ ΚΑΝΕΙ ΤΟ ΚΑΤΑΣΤΗΜΑ ΝΑ ΞΕΧΩΡΙΖΕΙ ΕΙΝΑΙ ΤΟ CONCEPT ΤΟΥ ΒΡΕΤΑΝΙΚΟΥ ΧΑΡΤΗ ΤΟΥ ΜΕΤΡΟ ΚΑΙ Η ΠΡΟΣΩΠΙΚΟΤΗΤΑ ΤΟΥ ΙΔΙΟΚΤΗΤΗ.
ΤΙ ΣΑΣ ΩΘΗΣΕ ΝΑ ΑΝΟΙΞΕΤΕ ΜΑΓΑΖΙ ΜΕ ΠΡΟΙΟΝΤΑ ΑΤΜΙΣΜΑΤΟΣ ? ΠΟΙΟΣ Ο ΤΟΜΕΑΣ ΔΡΑΣΤΗΡΙΟΠΟΙΗΣΗΣ ΣΑΣ ΠΡΙΝ ΝΑ ΑΝΟΙΞΕΤΕ ΤΟ ΚΑΤΑΣΤΗΜΑ ?
Η ΑΠΑΝΤΗΣΗ ΕΙΝΑΙ ΑΠΛΗ, ΑΦΟΥ ΔΙΕΚΟΨΕ ΤΟ ΚΑΠΝΙΣΜΑ ΧΡΗΣΙΜΟΠΟΙΟΝΤΑΣ ΜΙΑ AΠΛΗ ΣΥΣΚΕΥΗ ΗΛΕΚΤΡΟΝΙΚΟΥ ΤΣΙΓΑΡΟΥ, Ο ΙΔΙΟΚΤΗΤΗΣ ΘΕΩΡΗΣΕ ΟΤΙ ΗΡΘΕ Η ΩΡΑ ΝΑ ΔΕΙΞΕΙ ΤΟΝ ΤΡΟΠΟ ΚΑΙ ΝΑ ΒΟΗΘΗΣΕΙ KAI ΑΛΛΟΥΣ ΑΝΘΡΩΠΟΥΣ ΝΑ ΕΛΕΥΘΕΡΩΘΟΥΝ ΚΑΙ ΟΙ ΙΔΙΟΙ ΑΠΟ ΤΗΝ ΚΑΚΗ ΣΥΝΗΘΕΙΑ ΤΟΥ ΚΑΠΝΙΣΜΑΤΟΣ.ΠΡΙΝ ΑΣΧΟΛΗΘΕΙ ΜΕ ΤΟΝ ΚΛΑΔΟ ,ΕΡΓΑΖΟΤΑΝ ΣΤΟΝ ΤΟΜΕΑ ΤΗΣ ΑΕΡΟΠΟΡΙΑΣ,ΩΣ ΣΥΝΤΟΝΙΣΤΗΣ ΠΤΗΣΕΩΝ.
ΠΟΙΑ Η ΓΝΩΜΗ ΣΑΣ ΓΙΑ ΤΑ ΠΡΟΙΟΝΤΑ "VINCENT DANS LES VAPES" AND "CIRKUS" ? ΘΑ ΜΠΟΡΟΥΣΑΤΕ ΝΑ ΜΑΣ ΑΝΑΦΕΡΕΤΕ ΤΑ 3 ΔΥΝΑΤΑ ΤΟΥΣ ΣΗΜΕΙΑ ?
Η ΠΟΙΟΤΗΤΑ ΤΩΝ ΠΡΟΪΟΝΤΩΝ ΕΙΝΑΙ ΕΞΑΙΡΕΤΙΚΗ ΣΕ ΣΥΝΔΥΑΣΜΟ ΜΕ ΤΗΝ ΠΟΙΚΙΛΙΑ.ΕΙΝΑΙ ΠΡΟΪΟΝ ME ΥΨΗΛΗ ΣΧΕΣΗ ΠΟΙΟΤΗΤΑΣ-ΤΙΜΗΣ.ΤΑ ΤΡΙΑ ΔΥΝΑΤΑ ΣΗΜΕΙΑ ΕΙΝΑΙ Η ΠΟΙΟΤΗΤΑ,Η ΓΕΥΣΗ, ΚΑΙ Η ΤΙΜΗ.Ο ΙΔΙΟΚΤΗΤΗΣ ΕΠΕΛΕΞΕ ΤΗΝ ΕΤΑΙΡΕΙΑ ΛΟΓΩ ΧΩΡΑΣ ΠΡΟΕΛΕΥΣΗΣ ΚΑΙ ΓΚΑΜΑΣ ΓΕΥΣΕΩΝ.
ΠΟΙΑ ΕΙΝΑΙ Η ΑΓΑΠΗΜΕΝΗ ΣΑΣ ΓΕΥΣΗ ΑΠΟ ΤΑ "VINCENT DANS LES VAPES" AND "CIRKUS" ? ΠΟΙΟ ΙΔΙΑΙΤΕΡΟ ΧΑΡΑΚΤΗΡΙΣΤΙΚΟ ΤΟΥΣ ΠΡΟΤΙΜΑΤΕ? ΟΙ ΠΕΛΑΤΕΣ ΣΑΣ ?
ΤΟ ΠΡΟΣΩΠΙΚΟ ΤΟΥ ΑΓΑΠΗΜΕΝΟ ΕΙΝΑΙ ΤΟ RESERVE ΚΑΙ ΤΟ ΙΔΙΑΙΤΕΡΟ ΧΑΡΑΚΤΗΡΙΣΤΙΚΟ ΠΟΥ ΤΟΥ ΑΡΕΣΕΙ ΕΙΝΑΙ Η ΠΟΙΚΙΛΙΑ ΤΗΣ ΕΤΑΙΡΕΙΑΣ. ΧΑΡΑΚΤΗΡΙΣΤΙΚΑ ΠΟΥ ΞΕΧΩΡΙΖΟΥΝ ΚΑΙ ΟΙ ΚΑΤΑΝΑΛΩΤΕΣ.