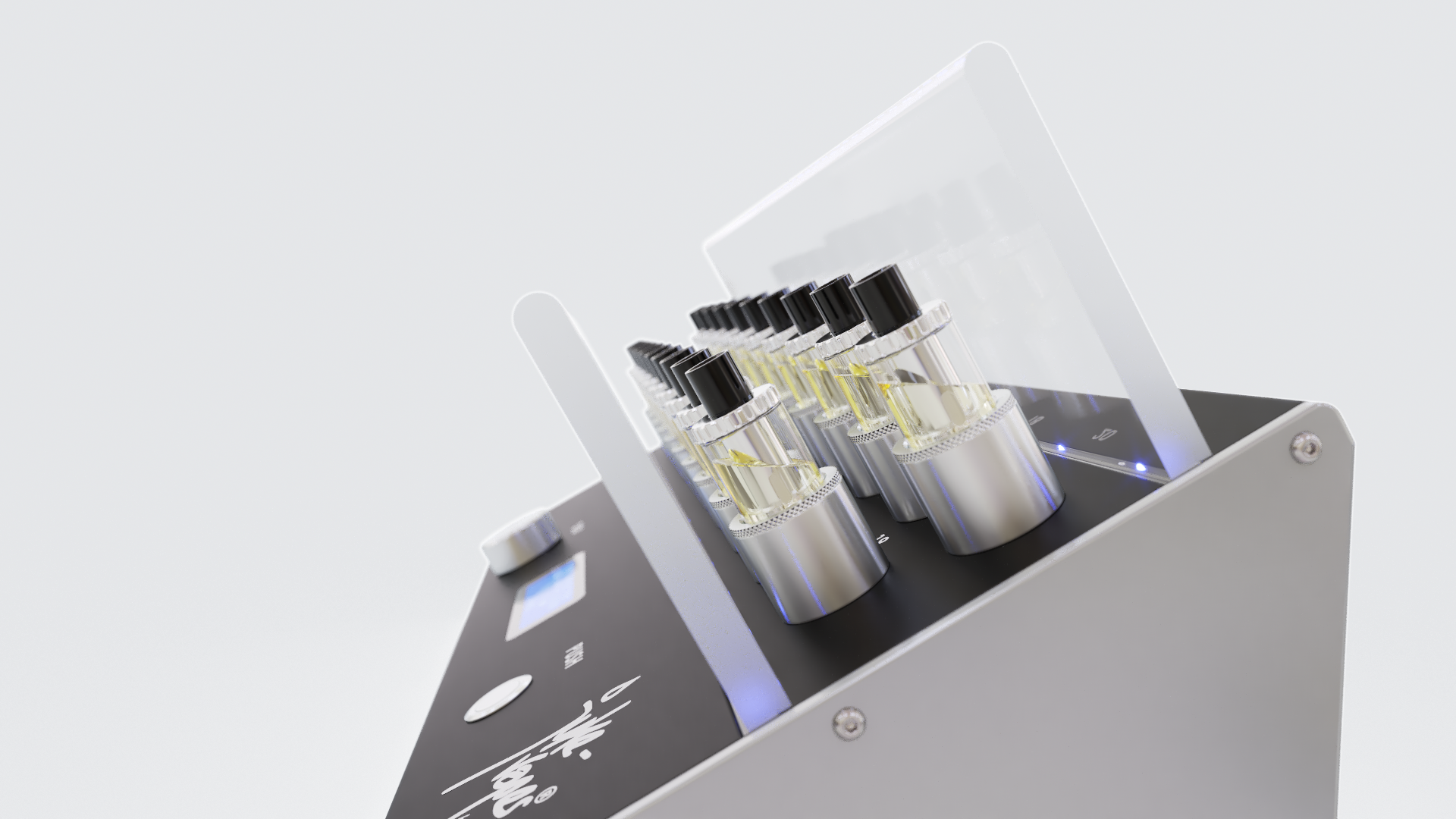 Press release : Innovation has a name: JUKE VAPES®V4
Vape market leaders; since 2012, VDLV, a company based in Bordeaux area (Cestas), have been producing high-quality e-liquids based on vaping-grade flavourings, meaning those that have been specifically chosen for their inhalation properties. VDLV is the leading nicotine manufacturer in France and its e-liquids are respect the requirement of AFNOR (french standard XP D90-300 part 2).
A driving force for innovation, VDLV invented and now sells the JUKE VAPES®, a system for discovering its vapological grade e-liquids that is easy to use, qualitative and, above all, hygienic.
Until now, consumers wanting to test vaping products in store were restricted to using a clearomizer, a replacement battery and a disposable Drip Tip.
Thanks to their patented JUKE VAPES® device and their new model, VDLV is responding to a new way of discovering flavours which knows no bounds.
Technology has a name: JUKE VAPES®
Enhancing the Customer Experience by offering fun yet effective tastings via 20 different flavour points.
Offering "contactless" tasting whilst safeguarding and guaranteeing hygiene.
Improving Customer Satisfaction by offering new connectable technology (PC and Mac compatible software) that records experiential data.
Having a long-term presence to support consumers for many years to come.
JUKE VAPES® is synonymous with clean lines, unique, robust and reliable design, patented innovation and France-based production.

Originality has a name: JUKE VAPES®
Discover your preferred colour palette and create a unique JUKE VAPES®.
From €3,900 excl. VAT