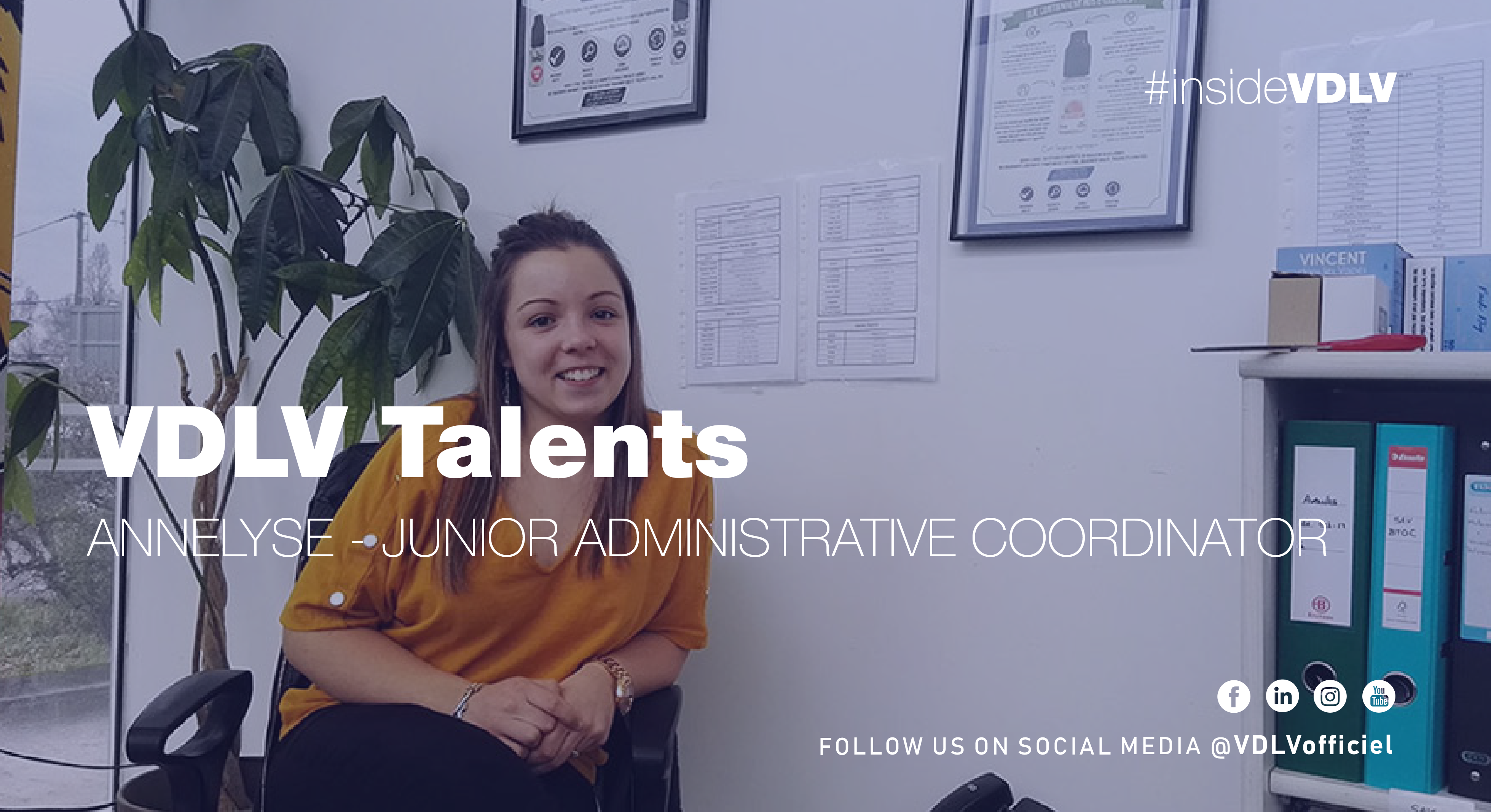 VDLV TALENTS – ANNELYSE
This Friday is International Women's Day. A DAILY battle. In today's "VDLV talent" profile we will learn about the day-to-day work of Annelyse, a Junior Administrative Coordinator.
WHEN DID YOU JOIN VDLV? DOING WHAT?
I joined VDLV on a temporary contract in November 2017. I started this little adventure as an Order Picker in the Logistics Department. It was tough in the beginning as the concepts of e-liquid and vaping were completely new to me.  A few months later, I was given the job of checking orders and I was made permanent in March 2018. Later, I took over the position of BtoC Team Leader dedicated to the sale of e-liquids and electronic cigarettes to individuals.
For me, the desire to evolve was my priority. I have only been with VDLV for a few months, yet I have seen this company grow faster than I could have imagined. I had to prove what I was capable of, as I knew that anything was possible, and I was recently awarded the role of "Junior Administrative Coordinator".
YOU ARE STILL EVOLVING WITHIN THE LOGISTICS DEPARTMENT; CAN YOU TELL US MORE ABOUT IT?
Currently, the logistics department is made up of 15 people.
For the BtoC side of the business which relates to orders for individuals, I am responsible for shipping. I manage a small team of 2 consisting of a picker and a checker. I also handle the administrative management, i.e. invoice printing, parcel handling, etc., a task that I also perform for the BtoB (business customers) side of the business. In addition to that, I work in Customer Services where we aim to respond to customers as soon as possible and achieve the highest possible levels of satisfaction. I also man the reception desk and the switchboard.
Finally, I track all the hours worked by my team and I calculate a figure per operator. This allows us to meet the business' human needs. A "sample stock and goodies management" section has all been created. Every stock entry and exit is tracked.
WHAT DO YOU LIKE MOST ABOUT THE COMPANY?
VDLV is a rich and growing company which offers us all good working conditions and very interesting opportunities for the future. Here, we are all working towards a common goal and are helping to move things forward. You feel part of a group, of a team, with which you can share things. We know that we can talk about work, of course, but also about our life, our interests, our passions, our worries, etc. That's why I like my job and why I plan to continue to evolve personally and professionally here.
WHAT DOES INTERNATIONAL WOMEN'S DAY MEAN TO YOU?
International Women's day is a day of demonstration around the world. As long as equality between men and women has not been achieved, we will need to continue celebrating it. Unfortunately, equal rights have not yet been acquired in full and inequality still exists. For me, this day constitutes a review where we can highlight the inequalities and violence suffered, take stock of the progress made and provide new perspectives on the different possibilities for action. Of course this day is important, but it is also necessary. It should be something we think about all of the time and not just one day a year. I think that the priority for women is to work on educating future generations.
For info, the logistics department here at VDLV is made up of 10 women and 5 men. 😉