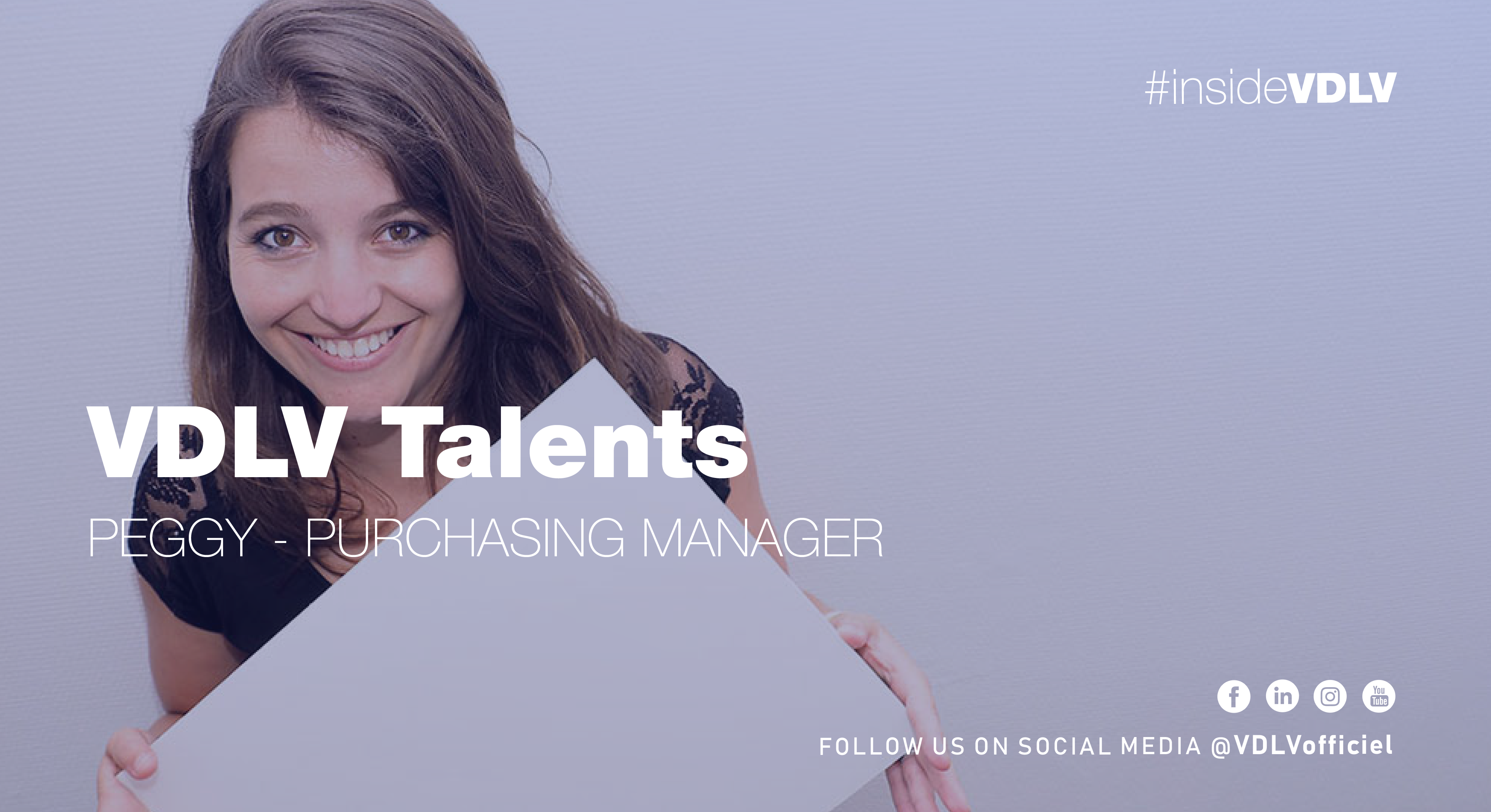 VDLV TALENTS – PEGGY – Purchasing Manager
This Friday (8 March) is International Women's Day. A DAILY battle.
As part of our "VDLV Talents" series, we are introducing you to those who keep our company going. Today, we are going to learn about Peggy, our Purchasing Managing.
HOW DID YOU COME TO WORK FOR VDLV?
My adventure began in October 2012, after a Diploma in Public Health. I joined VDLV as a Laboratory Technician which allowed me to take my first steps into the world of work, the world of business and, above all, discover vaping and its secrets.
And so the VDLV adventure began…
I was then given the opportunity to manage a team in production before launching the creation of a Purchasing Hub which I now manage. Today, our team consists of three people who manage goods-in, supplies, purchases and negotiations. Our work is PIVOTAL as teams rely on us. We cannot afford to make a mistake in terms of supply, particularly for the production teams. Therefore, we work hand in hand with other departments to anticipate the needs.
WHAT ARE YOUR DAY-TO-DAY GOALS, WHAT ARE YOUR MISSIONS?
Our goal is the satisfaction of our internal and external customers. Our internal customers are all VDLV employees for whom we must do everything we can, providing them with the tools they need to achieve their goals. Our external customers are the shops that sell our e-liquids. And once again, their satisfaction is our priority. Satisfaction that begins with the careful selection of our raw materials using specific selection criteria, and goes as far as the ergonomic adaptation of our employees' work stations.
WHAT DO YOU LIKE THE MOST ABOUT WORKING FOR VDLV?
VDLV is a company that grows every day, in terms of the number of employees, projects, innovation… Every day is full of surprises and no two days are the same. Motivation, communication and helping each other are at the heart of our day-to-day work. This team work gives us the strength we need to achieve our goals.
Feeling helped, backed and supported allows each and everyone one of us to continue to learn and grown within VDLV. I will soon be celebrating by 7 year anniversary here, and I intend to continue to evolve personally and professionally as a member of this big family.
WHAT DOES INTERNATIONAL WOMEN'S DAY MEAN TO YOU?
International Women's Day is an important day for the fight against Male-Female inequality.
As women, we cannot ignore this fight that we are getting closer to winning each day in our daily activities, our encounters, our exchanges and disagreements. This silent fight starts at a very young age, by avoiding stereotypes and, above all, ensuring equal access to eduction for both girls and boys. I am in no doubt that we could reams and reams on the subject, but as women we don't forget this struggle and we continue to fight every single day to change mind-sets.
Thanks Peggy for this profile.