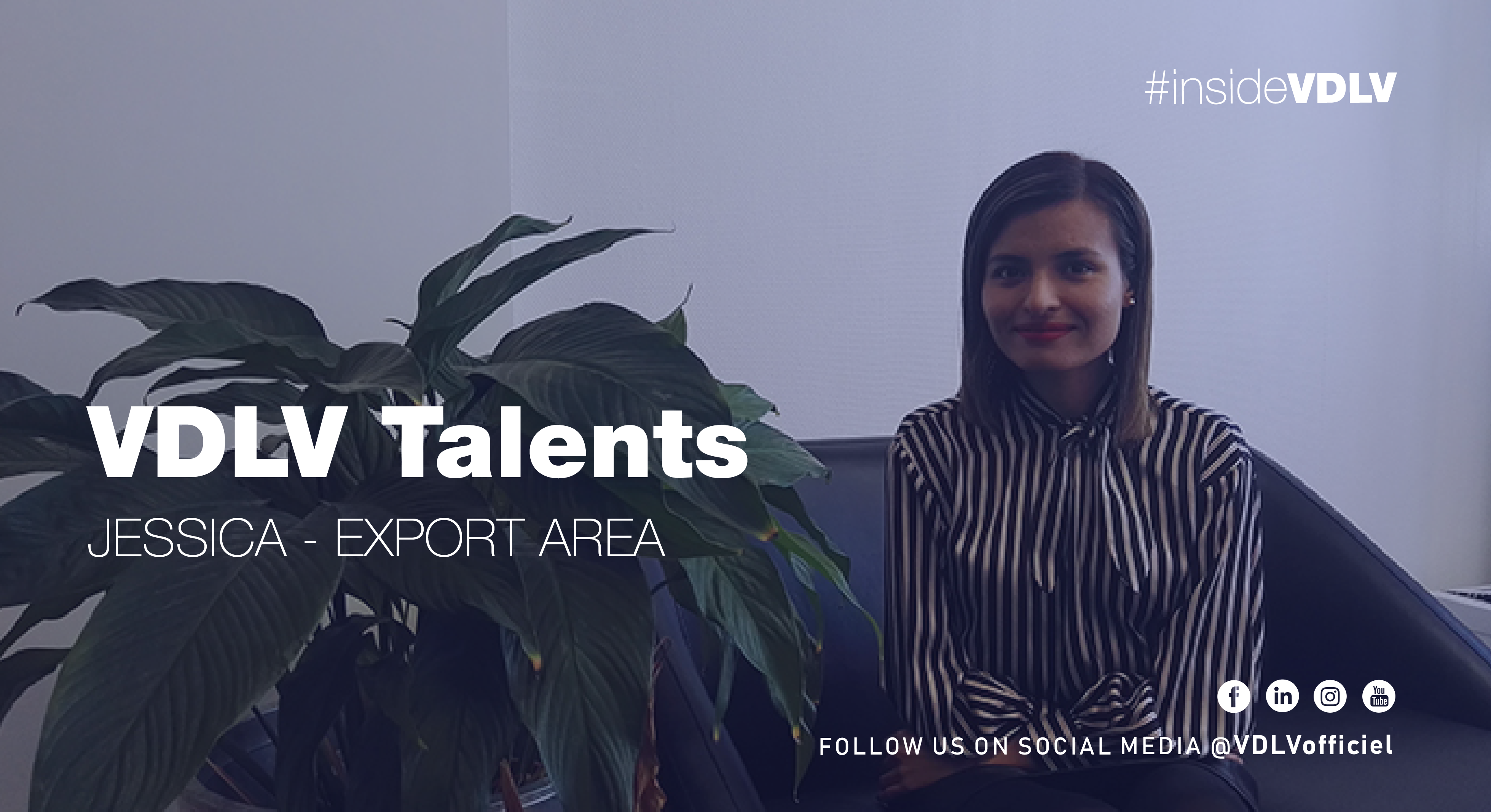 VDLV TALENTS – JESSICA – Export Salesperson
This Friday (8 March) is International Women's Day. A DAILY battle.
As part of our "VDLV Talents" series, we are introducing you to those who keep our company going. Today, it's Jessica, a salesperson from our export sales department, who is taking part in this exercise.
HOW DID YOUR ADVENTURE HERE AT VDLV BEGIN?
I started my adventure at VDLV at the start of 2015 as an M2 Business Administration intern within the Export Department. However, my first contact with the vaping world, and more specifically VDLV, was at the Vapexpo exhibition in 2014. It was the first international electronic cigarette exhibition and I was working there as a hostess.
For me, at that time, it was an unknown world. Back then, I was working in the hospitality and wine tourism industry. I left feeling pleasantly surprised to have discovered this environment. It was a young and rapidly evolving market with strong development potential and committed players. VDLV impressed me from the beginning with their commitment to quality and innovative spirit, especially with their contactless testing device, the Juke-Vapes.
CAN YOU EXPLAIN WHAT YOUR DAY-TO-DAY WORK INVOLVES?
When I first started, the Export Department was managed and developed by Amandine. She still manages the department today and just over a year ago we were joined by Nadège. So we are a team of three international business women.
Since my time as an intern my missions have evolved a lot, going from sales export administration to more commercial functions related to the sales strategy and management of our international brands. My work is mainly focussed on 2 areas: consolidating sales/marketing projects with our existing partners and, consequently, increasing our turnover, but also, developing new markets.
WHAT DO YOU LIKE MOST ABOUT YOUR WORK AT VDLV?
It's exciting, just like the vape industry itself. We need to stay up to date with market trends, understand and enforce regulations, adapt our products, innovate and constantly be looking for new communication channels.
Here at VDLV, we have developed expertise that is recognised and respected in France. Our challenge is to develop this recognition internationally. To do this, we are building very strong relationships with different partners through cultural exchanges and by understanding the rhythm and unique charcteristcs of each market. That's what I like the most about my day-to-day work.
WHAT DOES INTERNATIONAL WOMEN'S DAY MEAN TO YOU?
For me, International Women's Day is a reminder to everyone that the fight to reduce inequalities is not over. It's a daily task that is not only restricted to our managers.
I come from a country where women were given the right to vote in 1955 but it didn't apply to all adult women without exception until 1979. Unfortunately, in Peru, access to justice, health and education is always based on gender difference. Despite the various actions of the government and citizens, the road is still very long.
In France, developments in women's rights are recent and still very fragile. The fight for political and professional equality, and against violence towards women is a reminder that the struggle is not yet over.
And it isn't just about women, it is also a fight for all minorities like the LGTB community, immigrants, children…who are constantly fighting and with the same degree of importance for their rights.
A huge thank you to Jessica for this interview.